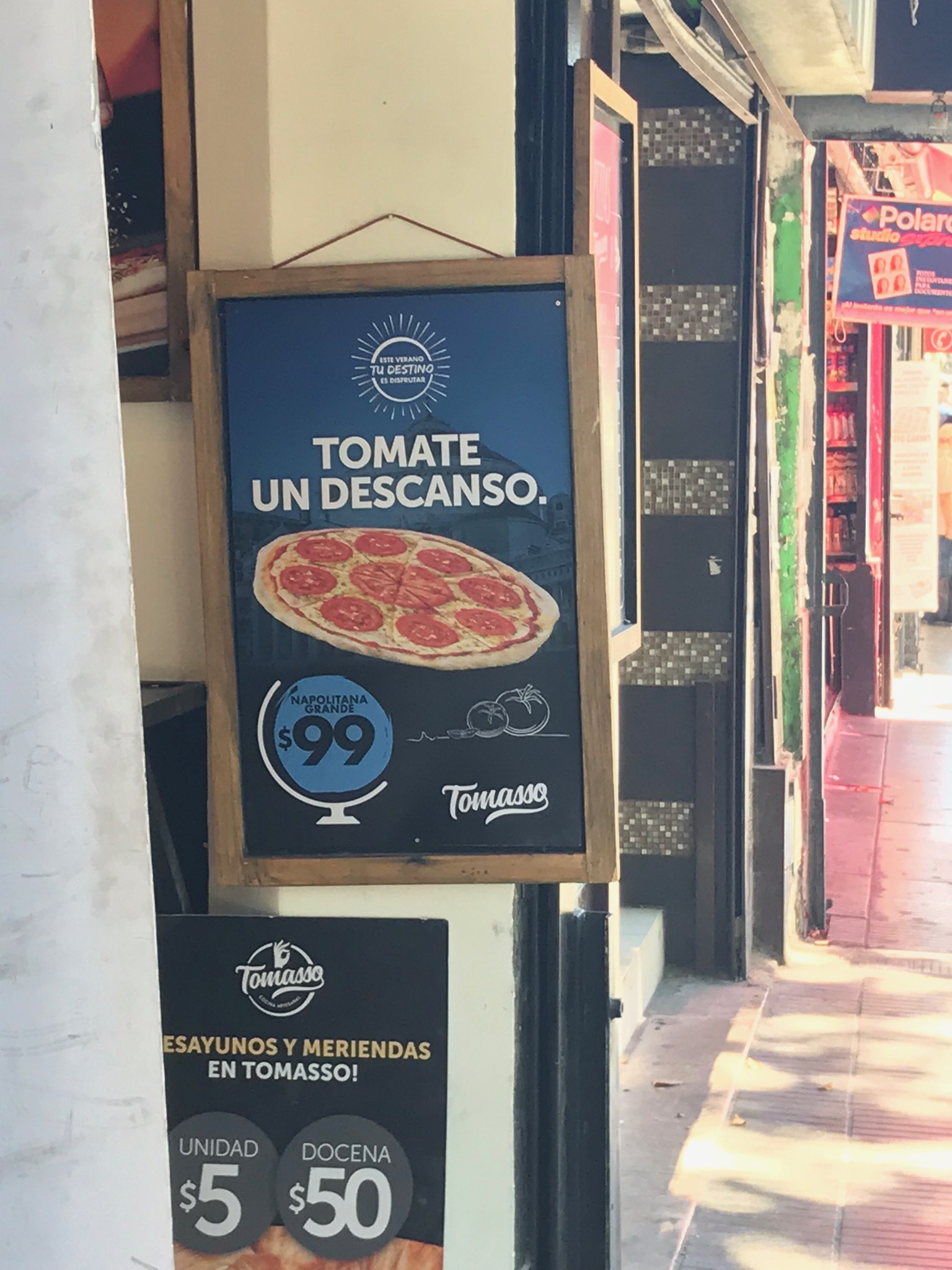 3 Feb 2018 (Buenos Aires, Argentina): Today was kind of a shitty day, truly the first of the whole trip.
We were both feeling shlumpy from eating too much restaurant food and drinking too much wine (and feeling ridiculous about feeling bad from that), and we spent all morning walking in the hot sun to and from mobile phone service stores to get SIM cards. It was a bit of shenanigans coupled with bad luck and our own oversight and blah blah blah. It should have taken 10 minutes, but finally three hours later we both had working SIMs with data. The real kicker (wordplay intended) was that last week we bought tickets to go to a big fútbol game tonight. I planned my clothes and laundry around having the right colors to wear, and I was so excited to breath in all that iconic Argentinian soccer energy (Boca Juniors was ridiculously expensive, so we booked our second choice home team, River Plates). I couldn't care less about soccer, but I expected being around 20,000 people who couldn't care more would be delightfully infectious. The tickets fell through because the site we bought them on failed to communicate adequately with the seller. I spent the afternoon waiting at home for the seller to come back (he initially showed up an hour before he was supposed to, and we weren't home), periodically calling the website to intermediate. He never came back.
We tried to make the most of the rest of the evening, but I'm realizing I need to make more of an effort to talk to friends and family back home. And as Leah said, "today is a nice reminder that we're essentially flailing here." It's been a weird, long, fast couple of weeks in Buenos Aires, and I'm really not sure how I'll remember this stretch of the trip.
Oh, and the photo is a delightful bit of wordplay that gave me a smile when we were on our way back to the apartment between the second and third morning trips. It's like "take a break" but also "tomato a break."