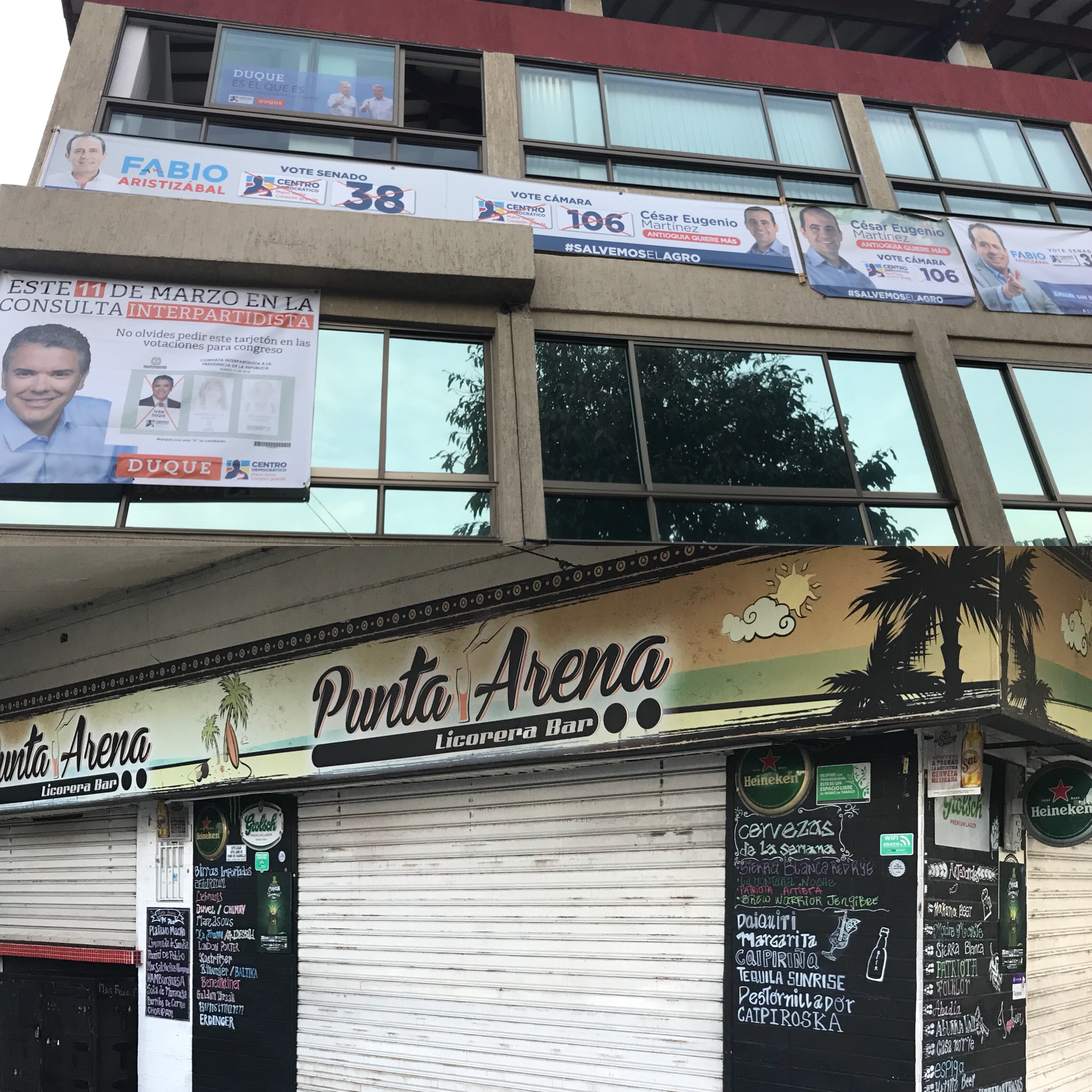 10 Mar 2018 (Medellin, Colombia): There's a congressional election tomorrow (Sunday), and the buildup has not been missed by a couple of foreigners like us walking about. I wish I'd taken more photos of the campaign signs (we typically see them as billboards while we're in cars). They all follow the same pattern:
* light-skinned, middle-aged, mostly men (and the women all seem to be wearing big earings)
* solid white backdrop
* blue shirt
* often looking up and to the left or straight into the camera
* red or black X over what you're supposed to vote for
Also, Colombia has a law to reduce the likelihood of post-election rioting. No alcohol may be sold or served anywhere from 6pm Saturday until 6am Monday. Our street is usually pretty bumpin', and on Saturdays it's downright impressive. Tonight (a Saturday!) is the quietest night since we've arrived.