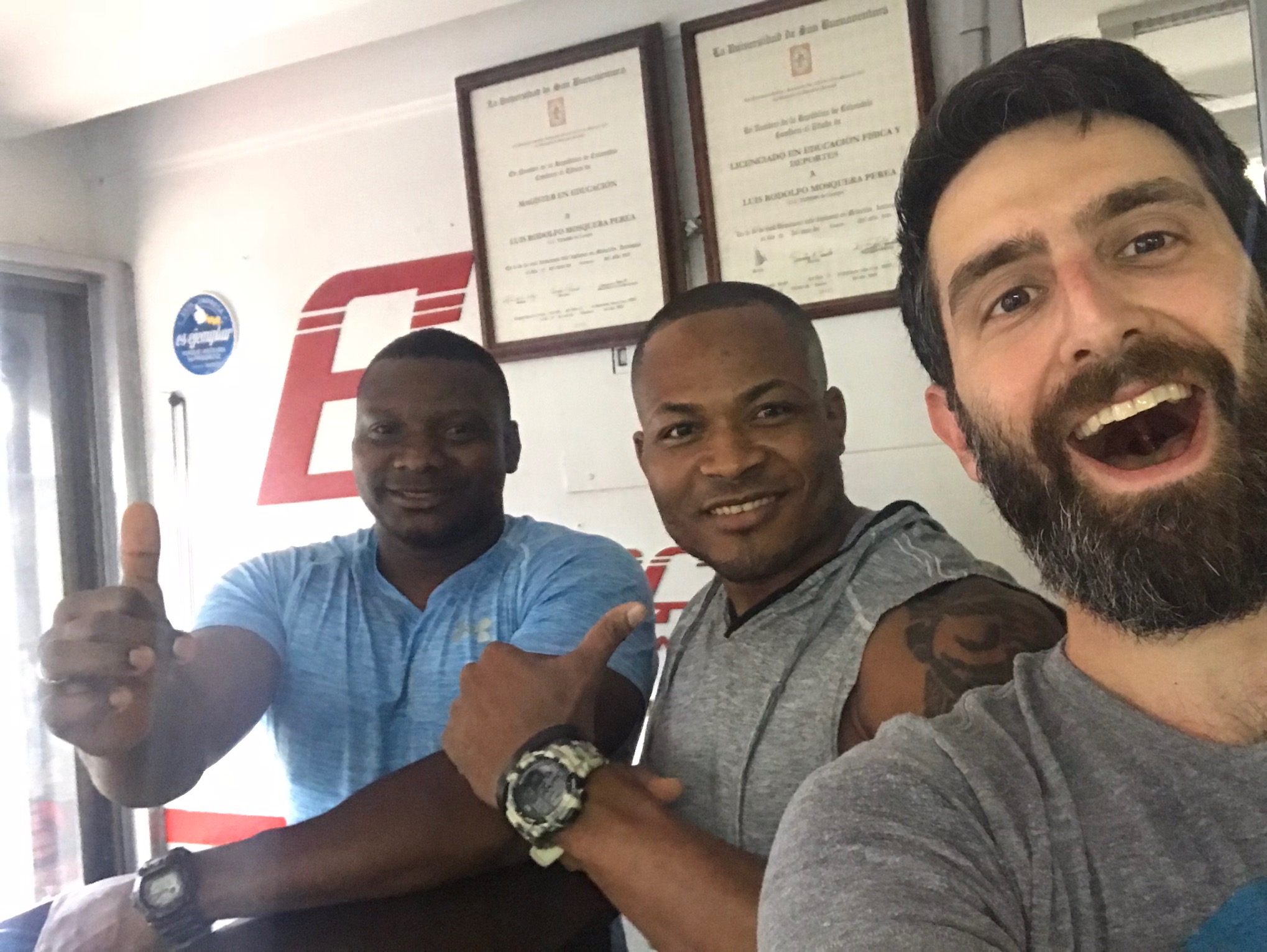 12 Mar 2018 (Medellin, Colombia): Today, like many of the days here in Medellin, I go to the gym. I checked out a couple of gyms before settling on Esforço in our first week. It's one block away, the music is extremely loud, but mostly I chose it because of the owner. He's on the left. And it's not totally obvious, but the dude is built like a house. He's gigantic.
When I strolled in the first time, it took me a minute to understand that something here was different. It looks like a normal gym, but you cannot simply pay a monthly rate and use the equipment at your leisure. Everyone must be personally trained. By him. At the same time. I've seen him train as many as 8 people (including me) at once. I didn't quite realize on Day 1 how much I'd like it, and I kinda forgot to ask his name. And now it just seems way too late to do it. '__' He calls me "Alice" and in my head, I call him Dueño because it means "owner" and it sounds like Dwayne, as in Dwayne "The Rock" Johnson. He's my gym hero. And for the cost of one personal training session in New York, I've been working out all month.
More recently, it seems like he's been hiring other trainers (e.g. the guy in the middle, who trained me today) to take on some of the day-to-day training. And each of them have slightly different styles (this guy likes to encourage by soft-screaming the command "suuuuuubbbbeeeeehhhhh"), and they've all been great. I haven't seen other gringos in here, but I will definitely be writing Dueño some great reviews on all the sites before we leave. I wish him the best of luck, and I feel much much much more in shape than I did when we got here.