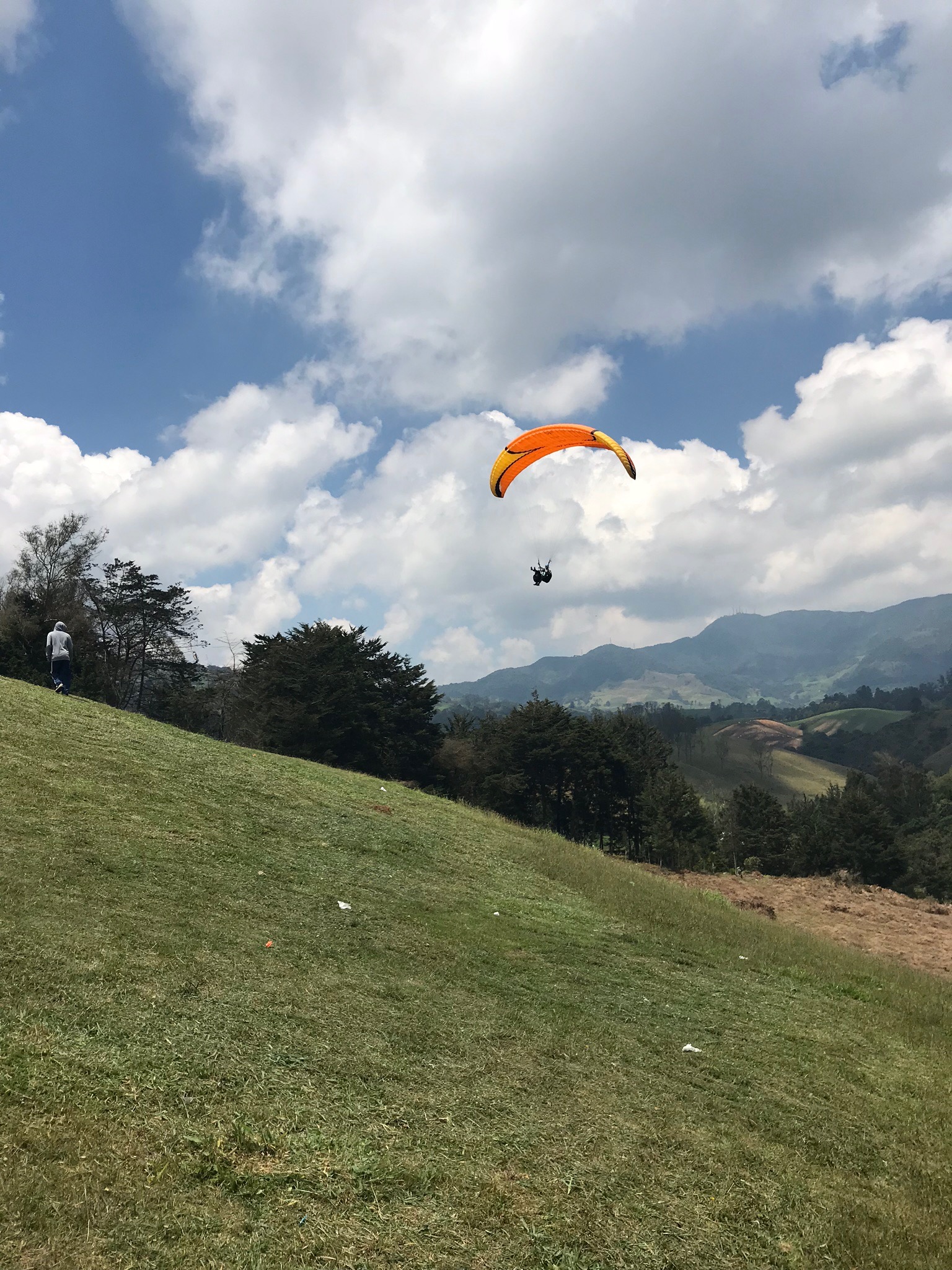 14 Mar 2018 (Medellin, Colombia): We're paragliding! It's a thing here in Medellin, because of the weather and the mountains, and here's Leah coming in for a landing.
After an exceptionally fast safety briefing, we were strapped into the harness and started running towards the cliff. The first few seconds were magical. I felt like I was in that elevator in Willy Wonka and the Chocolate Factory. Then I marvelled at how high we were. Then I started feeling a little nauseous. Then I pretended like I wasn't feeling that way and had a lovely conversation with my pilot. Then I started feeling really nauseous and said I was done. And a few minutes later, I landed and puked all over the grass in front of me. But I popped up with just enough time to catch Leah coming in.
Despite vomming, it was a blast, and I totally recommend it.